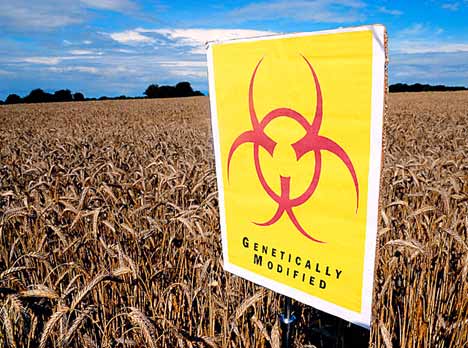 In recent years, GM companies, trade bodies and associated scientists have issued a deluge of propaganda suggesting biotech crops are the key to feeding the Third World.
Now evidence is building that genetically modified foods such as soy and corn may be responsible for a number of gluten-related maladies such as the intestinal disorders now plaguing 18 million Americans, according to a new report released on 25th November.
The report, "Genetically Modified Foods Proposed as Trigger for Gluten Sensitivity" was released by the Institute for Responsible Technology (IRT), and cites authoritative data from the US Department of Agriculture, US Environmental Protection Agency records, medical journal reviews as well as  international research.
"Gluten sensitivity can range in severity from mild discomfort, such as gas and bloating, to coeliac disease, a serious autoimmune condition that can, if undiagnosed, result in a 4-fold (likelihood of) death," said  Jeffrey M. Smith, executive director of IRT in a statement released on their website (www.responsibletechnology.org/).