Dr. Mercola is the founder of the world's most visited natural health web site,
www.Mercola.com
. You can learn the hazardous side effects of 'over the counter' remedies by getting a FREE copy of his latest special report 
The Dangers of Over the Counter Remedies
by going to his 
Report Page
.
There are a number of dietary links between dementia and heart disease. Excessive sugars, grains, and trans-fat consumption are three factors that promote both.
Not surprisingly, recent research has pointed out that heart disease also increases your odds of developing Alzheimer's disease, a serious and deadly form of dementia.
According to the authors, vascular damage may predispose your brain to increased amyloid plaque build-up, which is a hallmark of this degenerative brain disease. Plaque build-up worsens with stiffer arteries, so preventing arterial plaque formation may be a critical factor in the prevention of dementia.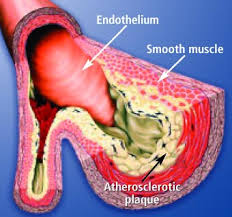 For decades, saturated fats have been the prime suspect as the cause of heart disease. The food industry, responding to such health concerns, replaced saturated fats with trans-fats, and a whole new market of low-fat (but high-sugar) foods was born.
Americas' health has plummeted ever since, and there's no telling how many may have prematurely died by this decision… Making matters worse, genetically engineered soy oil, which is a major source of tran-fats, can oxidize inside your body, thereby causing damage to both your heart, brain and your immune system.