Rating:





Groundhog Day (Collector's Edition) [DVD] [1993]
I know anyone reading this will probably feel like they've read it before.. Ok, enough deja vu joking,  other people beat me to it. My favorite was the one who hadn't seen the joke..'it is not a film I would want to watch more than twice, having seen it on television once already, 10 years ago'..hope you don't mind me saying, but don't you preview the comment before you post it?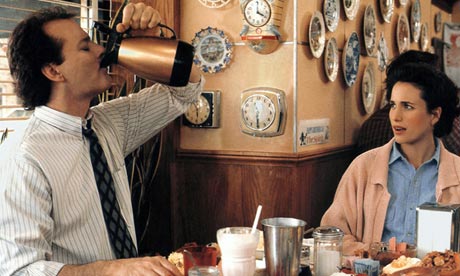 Anyhow, the film is a genuine five star one, whether you've seen it before or not, the storyline, the acting, even the 'moral of the tale', and best of all(for me), the jazz version of Rachmaninov. Classic!
PS. How did they get that groundhog to drive a pick-up, and come to think of it, I never saw a 'no animals were hurt'..disclaimer either!