WHAT causes a person to begin bullying others? If you have ever been victimized by a bully, you probably would say, "There's no excuse for that kind of behaviour." But there is a big difference between a reason and an excuse. The reason why a person becomes a bully does not excuse the wrong behaviour, but might help us understand it. And that can have real value.
Anger at the bully's conduct can blind us, filling us with frustration, but we need see more clearly how we can find solutions. So let's look at some factors that give rise to this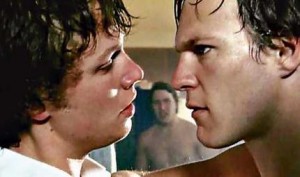 unacceptable behaviour.
Social or financial background can be little to do with it. Often a bully's childhood is marred by poor parental example or by outright neglect. Many bullies come from homes where the parents are cold or uninvolved or have, in effect, taught their children to use violence, outright or suppressed, to handle problems. Children raised in such an environment may not see their own verbal attacks and physical aggression as bullying; they may even think that their behaviour is normal and acceptable. Sometimes bullying begins with younger siblings, or cruelty to animals..
Continue reading Bullying at School, Bullying at Work, What can be done?