Healthcare professionals are understandably concerned that people, especially people with serious health problems, take medication appropriately, as prescribed by their doctor. The reasons they often do not are explored here, and may differ from some commonly held ideas. The causes of non-compliance are seldom immediately clear, and individual reasons for stopping medication can appear arbitrary, "I couldn't get to the chemist".. If I focus here on individuals with mental health problems, it is because compliance with medication is a comparatively larger problem in this group, but certainly not exclusively so.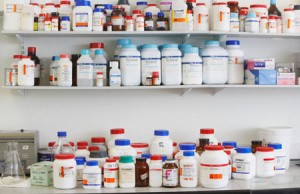 Many writers have highlighted the importance of terminology in healthcare, and suggest that the use of words like "compliance" infer that patients should be passive recipients, and should obey professionals. It has recently been proposed that "concordance" should replace the words "compliance" and "adherence".
Concordance emphasizes patient rights, and the importance of two-way decision making. More controversially, it also reminds us patients have the right to make choices such as stopping medication, even if doctors do not approve of the decision.
How a person thinks an illness will affect him is determined by his previous knowledge or experience, as well as fear of the outcome.
The law imposes a duty of care on those that administer medication to others, for example, on a hospital ward. Administration of medication is not without its complications. Minor prescribing errors, allergies, adverse drug reactions, interactions with food, or herbal products, overdoses, and even possible irreversible health problems or death, must all be considered.  No one should take medication that is normally only available on a doctor's prescription without this essential professional help.
There is however, still widespread concern in the UK over the administration of non-prescribed medicine and the practice of covert administration in the non-compliant.
The law is clear that covert administration is only justifiable in cases of incapacity. Incapacity occurs where the patient is unable to comprehend and retain information material to the decision, or the patient is unable to weigh up the information as part of the process of an informed decision..
Continue reading Medication Compliance- Trouble taking Tablets?