Jean de Florette & Manon of the Springs
Rating:





A French literary masterpiece, Jean de Florette, along with the sequel Manon des Sources creates a single unbroken narrative. It is a two-part epic tale which spans three generations, building to an inevitable, yet completely unexpected conclusion.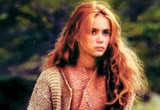 In the first part, Jean Cadoret (Gerard Depardieu), a former tax collector, moves his family to the country to create a pastoral idyll in a rural Provencal village. From the neighbouring farm, Cesar Soubeyran (Le Papet), and his only remaining relative, nephew Ugolin, cast their covetous eyes on the adjoining  property. They need its spring water to grow their own carnations and vegetables, and so are dismayed to hear that a new owner from away has moved in. Conspiring against the stranger, imagining themselves somehow justified as locals, they mischievously  block up the spring, and watch as Jean desperately tries to keep his crops, his means of living, watered throughout the long, hot summer from a source miles away across the rugged terrain. Le Papet does not allow for Jean's tenacity. Though they see his back-breaking efforts are ruining his health, and breaking his wife and daughter's hearts, they turn a blind eye as events reach a tragic conclusion.
The story is a timeless one, a compelling triumph for justice and good, and reflects the revenge themes of the Viking sagas, or a Biblical parable unfolding, or perhaps the poetic justice of Greek tragedy, and it is satisfying to see the outcome,  the inevitable futility of the Soubeyran's scheming. It was heart-warming too; that by the end, you could feel for Le Papet, and even Ugolin, for how many times have any of us begun an unwise course we cannot reverse?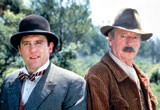 "Like all the villages, Les Bastides had its jealousies, its rivalries, and even its stubborn hatreds, founded on histories of burnt wills and testaments, or badly divided lands.. Their great fault was that they were morbidly avaricious, because they had little money.. Nevertheless, there were some rich families, whose fortunes represented the savings and the privations of a long line. These were the gold coins hidden in the beams, or in crocks buried at the bottom of the cistern, or bricked up in the thickness of the wall. These were never touched except for a marriage, or to buy a joint property. Then all the family would redouble its efforts to replace the diminished treasure as quickly as possible."
Manon des Sources picks up the thread ten years on, as Jean's daughter Manon (Emmanuelle Beart), now a grown woman, having discovered her neighbour's heartless actions, seeks retribution on those who caused her father's death, including those who did nothing to stop it. Soon she discovers that the scope of her revenge includes the man who has fallen in love with her, and the novel concludes on a satisfying note.
Later published as a two-part novel in 1962 as L'Eau des Collines (Water of the Hills), the novel was later adapted into two award winning films by Claude Berri. Set against the sun-splashed landscapes of Provence with scenes straight out of Van Gogh,  they starred Yves Montand, Daniel Auteuil, Gerard Depardieu, and Emmanuelle Beart. These beautiful films may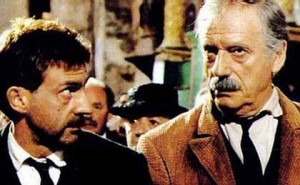 appear slow to unfold at first, but repay an evening's viewing (preferably with a bottle of wine and a vase of red carnations!), and don't be put off by the sub-titles. The music will be instantly familiar from a well-known series of lager adverts, inspired by the films. It has been suggested that the treatment given the outsider Jean Cadoret by the locals was symbolic of the growing popularity of the anti-immigration movement, led by politicians like Jean-Marie Le Pen. If so, a salutary lesson indeed.
Marcel Pagnol (1895- 1974), was born in Aubagne, France, and had a brilliant literary and film career which made him one of the most respected creative talents in France. He drew on his unrivalled knowledge of the locale to produce a universal tale that provides a warning against greed and avarice far more palatable than any church sermon. Originally conceived as a film, shot in 1953, it was never released as it was considered unmarketable at four hours long. Claude Berri read the novel by chance, filmed it whilst remaining faithful to the original, and has proved the critics wrong!