During his retirement, my grandfather wrote some notes about his life, family, and memories of his work as a barber and tobacconist, and some of the people he knew in Bristol. Some of his material I have recorded here.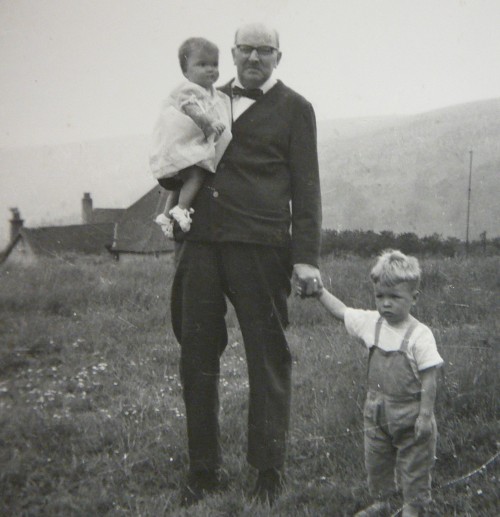 Reflecting back upon my life, I often light upon some incident or detail, which is then as soon forgotten. So it was that I resolved to write them down as I could, 'for the record'.
Regarding my maternal ancestors, I have only vague information. My grandparents were Yarnalls, Tewkesbury born and bred, and conducted a very successful Ironmongery, corn and forage business in Barton Street, occupying two shop premises.There was large use made of the rear of the premises, to store sacks of grain, etc. as well as for stabling the horses used to pull the delivery carts, this was before motorised transport. A large business was done with the big houses and farmers for many miles around the country. My grandfather used to travel around and collect orders, and previous accounts, etc. by pony and trap, and later in the week, his younger brother would travel around with horse and trolley to fulfil the orders obtained.
My mother was the youngest of five children (four girls and a boy), and was only five years old when both parents died within months of each other. As the children were all under age, the law decreed that everything should be sold up, and the proceeds put into trust, until they were of age. The children were then placed out with various relatives. Their names and ages were Polly, 12, Martha, 10, Fanny, 8, Ernest, 7, and my mother Minnie, aged 5.
My grandfather's brother, as the nearest relative, was given all the official documents regarding the estate to hold on behalf of the children, but he thought the business should be kept as a going concern under his management, but this was not possible, as no instructions to such effect were left by my grandfather. This was understandable, as both parents were in good health when they died so suddenly. The brother was so annoyed by this, that he destroyed the legal papers, so no action could later be made on behalf of the children, who were thus deprived of their rightful inheritance.
The children realised that they would have to make their own way in the world, and so Polly, the eldest, after soon leaving school, married and left the district, and lost contact with the others. Martha, more or less managed to keep an eye on her younger sisters, until of school leaving age, and then helped them get employment with a prosperous Bristol family, who lived at 96 Pembroke Road, Clifton. Fanny was a junior cook, my mother, a nursemaid.
This family, the head of the family being Mr James Fuller Eberle, owned a large carriage building concern in Deanery Road, near Bristol Cathedral. As all the gentry had their own carriages and horses, carriage building was a prosperous industry. Mr Eberle was also a city councillor, and kept many servants, well clothed in smart uniforms, and well fed.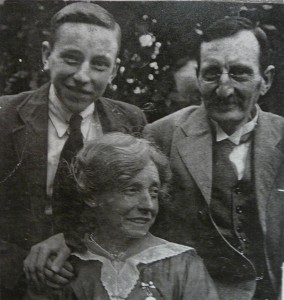 The gentry were gentry in those days, and to get into their employ was good security, and although long hours were worked, they did concern themselves with their servant's welfare.
It was while visiting her sisters at the Eberle house, that Martha met a young man, Walter H Smith, the gardener at Redcliffe Church, Bristol. At that time, there was a lot of land laid out around the church, with many flower beds. Mr Fuller Eberle met this man, liked him, and gave him the free run of his garden and greenhouses, with some remuneration by mutual agreement. The friendship between Martha and Walter ripened, but the prospects of marriage seemed afar off.
Now Walter, as part of his job, bought bulbs from a Mr Marsden , a bulb grower at March, in Cambridgeshire. He was getting on in years, with no family interested in the business, so ultimately took Walter Smith into partnership. After a number of years, Walter took over completely, and trading under his own name, having married Martha and started a family, they lived in a large house near the nurseries.
He was a far-seeing man, a keen and hard worker, and the business prospered, developing rapidly. In a few years he had added more glasshouses, growing flowers and tomatoes under glass, besides having fields planted out with flowers and bulbs. He had a large staff, and all the produce was sent by rail to Covent Garden.
They had four children, Lilian, the eldest was crippled from birth, and lived at home with her mother, helping keep the house, Harold was next, and worked in the business, Harold kept a motorbike and sidecar. Celia was next; she studied and went on in further education. Alice worked in charge of the office.
They worked hard, and when produce was ready for market, everyone available worked from sunrise to sunset to get the boxes packed and labelled to catch the early train to London.
Uncle Walter ran a big car, necessary for the business, and on occasions, they would all motor across the country and pay us a visit.
Uncle Walter was a big built man with a moustache, and Aunt Martha was medium built, extremely well dressed, and, like all the Yarnall girls, very good looking, with lovely wavy fair hair.
For Christmas for many years, they would send us a big florist box of cut flowers of all kinds, Tulips, daffodils, carnations, and violets, samples of what they were sending to the market.
Later, Celia became a school teacher, met her husband, and for many years they were head master and headmistress of a large Peterborough school.
My mother Minnie, and Aunt Fanny, were very happy in the Eberle household. When they had time off, would go for walks across the Downs nearby, and this was how she met my father, Edward Grogan, who used to walk on the Downs with his cousin Fred, a cabinet maker in town. The Downs cover some 440 acres, so as well as the exercise; you got to meet the opposite sex.
My grandfather was John Grogan, who wore a full beard, kept nicely trimmed to a point. He was not a big man. He had a nice personality. I always thought of him as the sailor pictured on the Players cigarette packets, it was how he looked. He had been apprenticed to ship builders Messrs John Payne & Co Ltd, at Bathurst Wharf, he was popular, a good worker and finished up as foreman plater. John Paynes was a good company, building mainly tug boats, used locally to bring large ships up the winding river Avon, and position them in the harbour.
My grandmother was quite a small person, and had good family connections. My grandfather took his bride to live at 20 Greenway Bush Lane, Ashton Gate, and after two years, my father was born there. Unfortunately, when he was about two years old, his mother died, and he was sent to live with his aunt and uncle at The Grange, Keynsham, uncle being the squire of the district, but due to high living, the fortunes of the family had been squandered. They had three daughters, and they all doted on the little boy.
After another two or three years, my grandfather married again, and my father went back to Ashton Gate. He went to Redcliffe School, under a headmaster named Franklin, who was a very popular teacher.
When he left school, he became an apprentice hairdresser, at 116 East St, Bedminster. The shop was long and narrow, with four chairs along one wall, worked by two hairdressers and two apprentices. Very few men shaved themselves in those days, when the charge was only one or one and half pence. When busy, it was like clockwork, a hairdresser and apprentice working together from chair to chair, speed was essential.
Long hours were worked, and the pay was poor, they started at 7.30am, and worked until 8.00 or 9.00 pm, even up to 11.30 pm on Saturdays. Additionally, a lot of shops opened Sunday mornings. My father stayed on at this same shop after his apprenticeship, he was popular, and in demand, but some while afterwards, my Grandfather developed rheumatism, and was unable to work.
The family had grown, Emmie, the eldest, then George and Fred, children of the second marriage. Something had to be done, and so the front parlour of 20, Greenway Bush Lane was altered to become a hairdressing shop, and so my father became the breadwinner for the family. The business was successful, and my father was now openly courting my mother.
Both of the girls, Fanny and Minnie, had good looks, clear complexions and naturally wavy hair, with many suitors, but Fanny wished to remain single. My mother was now about 24, and saving what money she could, was thus able to help my father set up business on his own account, finally settling on premises at 230 Gloucester Road, Bishopston.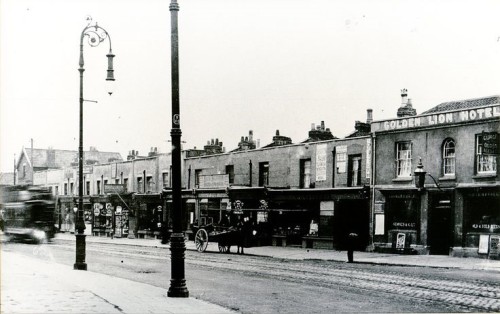 At the time, this was considered the very edge of the city, where around the First World War Bristol North Baths were later built, then as the road went on, known here as Pigsty hill, a little further and a row of small cottages with open fields behind, were converted into shops by adding a front parlour and shop front. Numbers 228, 230 and 232 Gloucester Road were owned by a man from London, and my father agreed to rent No. 230 from January 1st, 1896, for £26.00 annually plus rates.
With an assistant working the shop at Greenway Bush Lane, with the profits providing for the second family, my father was free to concentrate on the new shop. He decided the front of the shop was ideal for selling tobacco and cigarettes, with the hairdressers to the rear. He sold Woodbines, Players and Cinderellas, selling at five for 1d., and tobacco, Westward Ho, Wills Superfine , Coolie Cut, Players Navy, Ringers Bell, etc. all selling about 3d. or 4d. per ounce. All the goods were supplied by WD & HO Wills, and we used to travel down for supplies to 26 St. Mary Le Port Street, which ran behind Wine Street in the centre of Bristol.
At Springfield Avenue, Horfield, some small houses were being built, so my father decided to buy Nos. 37 & 39, with a mortgage on the purchase price, £185 for the two. The family lived in No. 37, with a tenant paying 6/9d. for No. 39.  I had two brothers older than myself, Bertram Edward, born 1897, Alec Ewart, born 1900, and myself in 1903.
The business in Gloucester Road was quite a struggle in the first few years, my father said that in the first year he never earned the £26 rent. The problem was the low charges, 1 1/2d. for a shave, and 2d. for a haircut. Many men though, only took home 17/6d. for a week's work. We were one of the few businesses in that part of Gloucester Road to last more than a few months, and ultimately, leaving school in 1917, owing to the war, and the assistants away, I joined my father in the trade, and stayed until my retirement, in the late 1960's.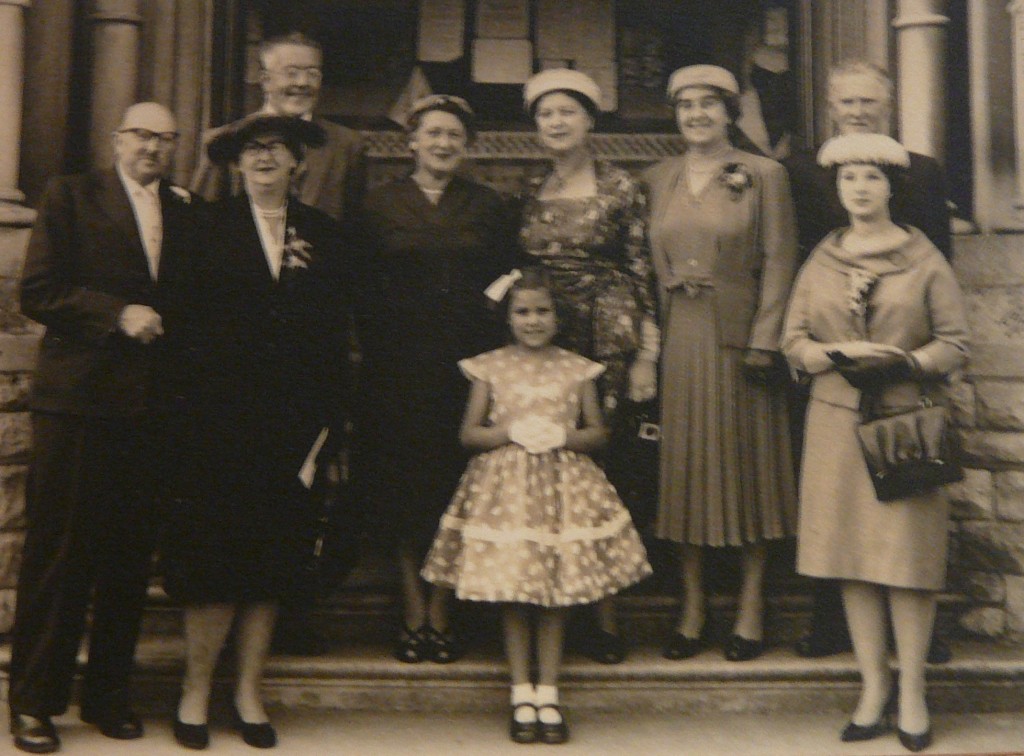 On Sundays, we three boys would attend the Horfield School run by the Quakers, at 300 Gloucester Road. Later, we would walk in the surrounding countryside. Sometimes we would go up across Horfield Common, and then down into Westbury, or over Ashley Hill, Purdown, or out toward Filton. Often, we would go over the long meadow, which later became Longmead Avenue, but in those days there were only a dozen houses at most there. Then you had to pass Quabb Farm and the duck pond right by the path. Then over the fields to Golden Hill. There was a row of workmen's cottages there, although no direct road, only paths through the fields. We then used to go down to Farmer Smith's farm, and then follow the Cranbrook stream down towards Zetland Road.
We were related to Captain Ewart Grogan, who in 1895 spent time exploring South Africa and gained some prestige as the first white man to walk from Cape Town to Cairo. On his return to Britain the news of his achievement was over shadowed by the start of the Boer War, but he did write about his experience, and later years in colonial Kenya.
I feel this should give you some idea of life years ago.